That's Right had a bachelor party fishing group on board on Saturday.  They decided to stay inshore and got a 100-110lb mako shark, a yellowfin and let go of about 40-45 bluefin coming in with our keepers.
Saturday's Shark/Tuna Audio Fishing report here.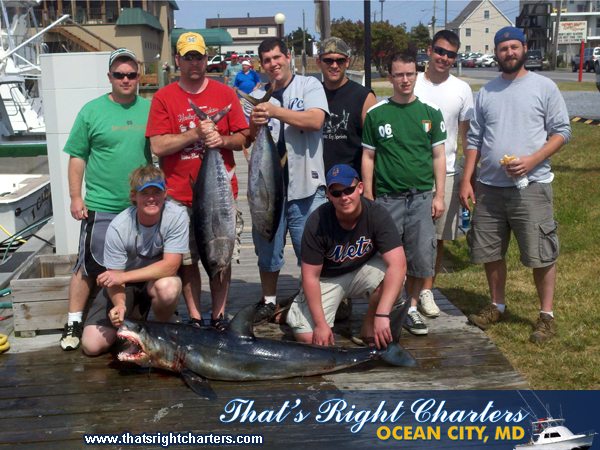 On Sunday we had lots of yellowfin.  Found a lot of shorts today, 26 inchers.  We did get another Mako 140-150 lbs and a hand full of nice big yellowfins 35-45 lbs.  Missed a lot but everybody came in real happy!
Here's Sunday's Ocean City audio fishing report here!
As for what's happening inshore Captain Jason reports that the flounder fishing the last three days is really, really good with 8-10 keepers.  Shad & blue fishing up at the inlet on the flood tide is still good along with the stripers.  Tog fishing is picking up a lot!
Here is our Ocean City Inshore Fishing report here.